Tact
Tenacity
Trust
Teamwork
Trained
Technical
Transformation
Talent
Total
Technical
Transformation
Teamwork
Tact
Total
Tenacity
Talent
Trained
Trust
Technical
Transformation
Trained
Total
Talent
Teamwork
Trust
Tenacity
Tact
Professionalism
Permanent
Performance
Property
Partnership
Property
People
Practical
Principled
Proactive
Property
Permanent
Professionalism
Property
Proactive
Partnership
Performance
Principled
Practical
People
Principled
Performance
Permanent
Property
Practical
Partnership
People
Professionalism
Property
Proactive
Strategic
Stretching
Solutions
Skilled
Service
Specialists
Subtle
Solutions
Streamlined
Successful
Specialists
Streamlined
Solutions
Stretching
Successful
Skilled
Solutions
Strategic
Subtle
Service
Subtle
Successful
Service
Stretching
Streamlined
Solutions
Skilled
Specialists
Solutions
Strategic
TPS is made up of people with specialist technical knowledge and broad commercial experience. Everyone here is enthusiastic about every project's potential and we're all committed to finding the best way to deliver it.
View some of our recent work
Discover a new approach to development & project management
We are driven by a desire to build and to regenerate. We want to realise your ideas, and see success for everyone involved.

We help you identify new sites and assist with the transaction, create opportunities for new acquisitions, or revitalise assets that are either underperforming, or dormant.

We provide the impetus to development projects that are just beginning, stalled or in need of fresh thinking to ignite or reignite plans and realise ambitions.
Project Case Study // NEW BUILD RESIDENTIAL & MIXED USE
New Life in Lewisham
Find out how we're masterminding the delivery of a complex phased project, involving a changed major road layout, redirecting rivers and services, and construction of innovative living spaces, in one of London's fastest growing boroughs.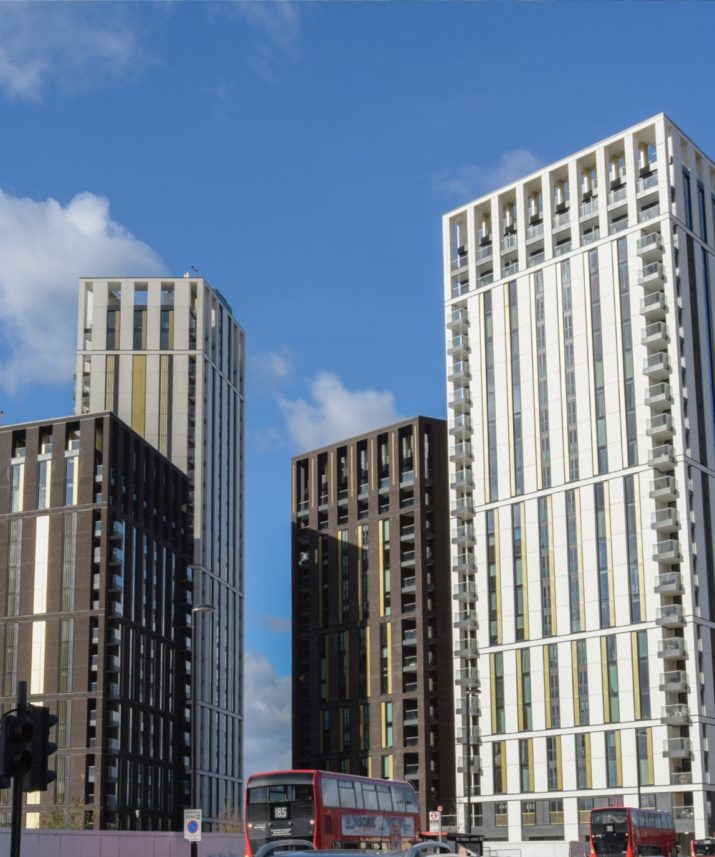 Project Case Study // RETAIL
Derelict Lands of Opportunity
While the Lowestoft gateway retail development might look superficially similar to edge developments in other towns, the story leading up to its eventual construction is unique. It entailed a journey far more challenging than its scale might suggest.
About TPS
Heaven & Earth Movers
Ambitious people change the landscape — do you have the determination to deliver at any scale?